The Unhoneymooners
by Christina Lauren
Kindle Edition, 416 pages
Published May 14th 2019 by Gallery Books
For two sworn enemies, anything can happen during the Hawaiian trip of a lifetime—maybe even love—in this romantic comedy from the New York Times bestselling authors of Roomies.
Olive Torres is used to being the unlucky twin: from inexplicable mishaps to a recent layoff, her life seems to be almost comically jinxed. By contrast, her sister Ami is an eternal champion . . . she even managed to finance her entire wedding by winning a slew of contests. Unfortunately for Olive, the only thing worse than constant bad luck is having to spend the wedding day with the best man (and her nemesis), Ethan Thomas.
Olive braces herself for wedding hell, determined to put on a brave face, but when the entire wedding party gets food poisoning, the only people who aren't affected are Olive and Ethan. Suddenly there's a free honeymoon up for grabs, and Olive will be damned if Ethan gets to enjoy paradise solo.
Agreeing to a temporary truce, the pair head for Maui. After all, ten days of bliss is worth having to assume the role of loving newlyweds, right? But the weird thing is . . . Olive doesn't mind playing pretend. In fact, the more she pretends to be the luckiest woman alive, the more it feels like she might be.
With Christina Lauren's "uniquely hilarious and touching voice" (Entertainment Weekly), The Unhoneymooners is a romance for anyone who has ever felt unlucky in love.
Me, after the first few pages of this book:
This book is HILARIOUS. I love Olive's voice, how sassy and close the whole family is, and of course, the chaos of the wedding prep. From the first page, I knew that it was the perfect pick me up and that I was going to love this book.
Every time Olive and Ethan interacts:
From their first interactions I can feel their chemistry. I'm a sucker for enemies to lovers trope and this book did it very well! Olive's inner monologue and commentary made me root for them: she thinks he's a snob, but she also couldn't resist him 🤪 I love their banter and how equal their energy with each other are!
"Oh no we're stuck in Hawaii together!!!"
When the boss and the ex appears:
I honestly felt for Olive more than Ethan because it could affected her future, but the embarrassment was real for the ex!
When they gave in to each other: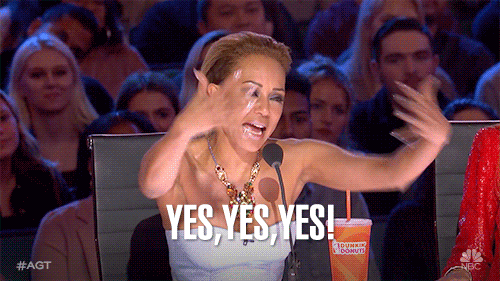 The return:
The whole Hawaii adventure felt like a dream even for me, and their return mark the real challenge to their relationship.
And it didn't go well, as Olive immediately got affected and they fought soon after.
The take down:
It was epic that it gave us readers satisfaction, but it still made us feel their sadness. I love how the whole family band together to do the clean up soon afterwards- I swear the family dynamics is one of the best!
The made up:
It was hilarious, but also sweet. I love how all the important key players in the story were there to witness it!
The ending:
It was perfect, made sense, and wrap the story in full circle.
The Unhoneymooners was the perfect pick me up for me! It was fun and hilarious, has amazing characters and fast-paced plot, with sizzling tension and beautiful setting. Other than the romance, I love the family dynamics this book has: It's not perfect, but they're close and always show up for each other when the time calls for it. I was always looking forward for their appearance when I was reading! This is my first Christina Lauren book, but it certainly won't be my last!