Welcome everyone to another Screen Rambles post! In case you're new to this blog or not know what is this series about, Screen Rambles is where I talked about all the shows and movies I've watched in the previous month in details. In short, this is where I ramble about them.
As I mentioned in my wrap-up, February was a better month for me in terms of workload, time, and mood. As the result, I've been watching a lot of stuff last month! Most of them were horror though since my sister has been asking to watch them everytime I'm home for the weekends. Strangely, all the horror movies we watched ended up as sad movies, so not a lot of adrenaline there 👀😬
Mr. Queen (last 2 episodes + special episodes)
As promised, this will be a short review of my thoughts for the final 2 episode and ending of Mr. Queen, as well its two special episodes. For the ending, I get that this is the best possible outcome for all characters and while it is satisfying, I couldn't help but wish the Queen took a different fate as I love the chemistry with the king 😭 I'm not saying it's bad, in fact it is the best possible ending for all characters (and production, I guess. After all SK is still conservative) but it still breaks my heart.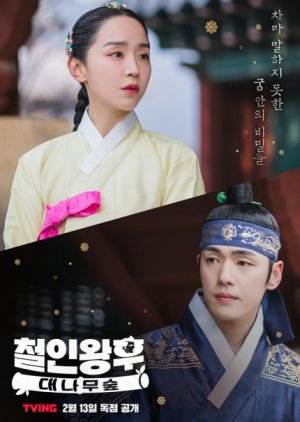 The special episodes mend it though! I love the shorts, especially the King being jealous 😂 It shows us a different side of the king but also, a glimpse of what it could be if everyone just goes along and hangout together…
I watched this show on TVN.
Take Me Home
The first out of many horror movies we watched in February, I had such a high hope since it's a Thai horror and they're really up there together with Japanese horror. Take Me Home had a promising start with an amnesiac remembering his identity and trying to find his way home. It has some creepy and tense moment, especially with all the dancers (💀🙈) but the ending felt really cheesy and diminish its impact for me.
Take Me Home is available on Netflix.
BLACKPINK: Light Up the Sky
The winner of February, it was a pleasant surprise and also my favorite watch! I always love all of their release but this movie right here might made me a certified blink.
I love how much insight and humanization this movie brings me. We all see idols as having a very privilege life and perfect, always "on" with the best mood and behavior no matter what, only need to sit in the cars and perform while others taking care of their needs. But the truth is they're the most hardworking and persistent person on earth, with how long and grueling the training periods are where they're pitted against each other, experienced long periods of uncertainty and sacrificing their childhood; the harsh judgement from the whole world (especially knetz, where idols are held on such a high standard it's just impossible); long working and training hours, and high physical activities. To be pursuing the path of an idol is crazy and I have mad respect for people who decided to do so.
Four of those people happen to be Jisoo, Jennie, Lisa and Rose, where they trained for a long time. Maybe it's fate, but the fact that the four of them shared dorm together since the trainee days and clicked with each other immediately seems like they're meant to be together. This documentary showed how this bond mean that they learn how to understand and lean on each other, especially Lisa and Rose who are far from home. It also show how different each girls are, how distinctive their personality and music style are based on their fashion choices and songs they chose for assessment in their trainee days. Now they might seem indistinguishable as they have to follow certain aesthetics and behavior, but this behind the scenes show how different they are but also how these differences blend really well as a group.
Minor things, but I love how Lisa speaks mostly in Thai during her confessional!
Another part of this documentary that I really liked, aside from learning about the girls, is also learning about the process behind each releases. Teddy seems like a mythical creature for us, but he's surprisingly… warm and even mentor-ish to the girls, which took me by surprise 😄 He let the girls do what they want, encourage them to write their own songs, but still very selective in what they put out. Hence the long period between comebacks, but the quality of the music also speak for themselves. There's also a small part about costume choices and I'm surprised to learn that they're affected by each member's preferences too. I honestly thought that the stylists determine everything and call it a day.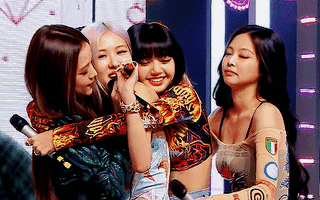 Overall, Light Up the Sky gave us an insight on Blackpink and humanizes them. This documentary is available on Netflix.
The Maid
Another Thai horror movie I watched last month, the premise was quite vague so we went into it without knowing anything. It started out very promising: huge mansion, seemingly perfect couple with obvious wrongness you could feel, and a lot of jumpscares. The story did turn out to be sad at the end of the movie, but we loved how full of twists it was and how it felt like a dark comedy. The actress that played our main character Ploy was just flawless in her acting!
The Maid is available on Netflix.
I Care A Lot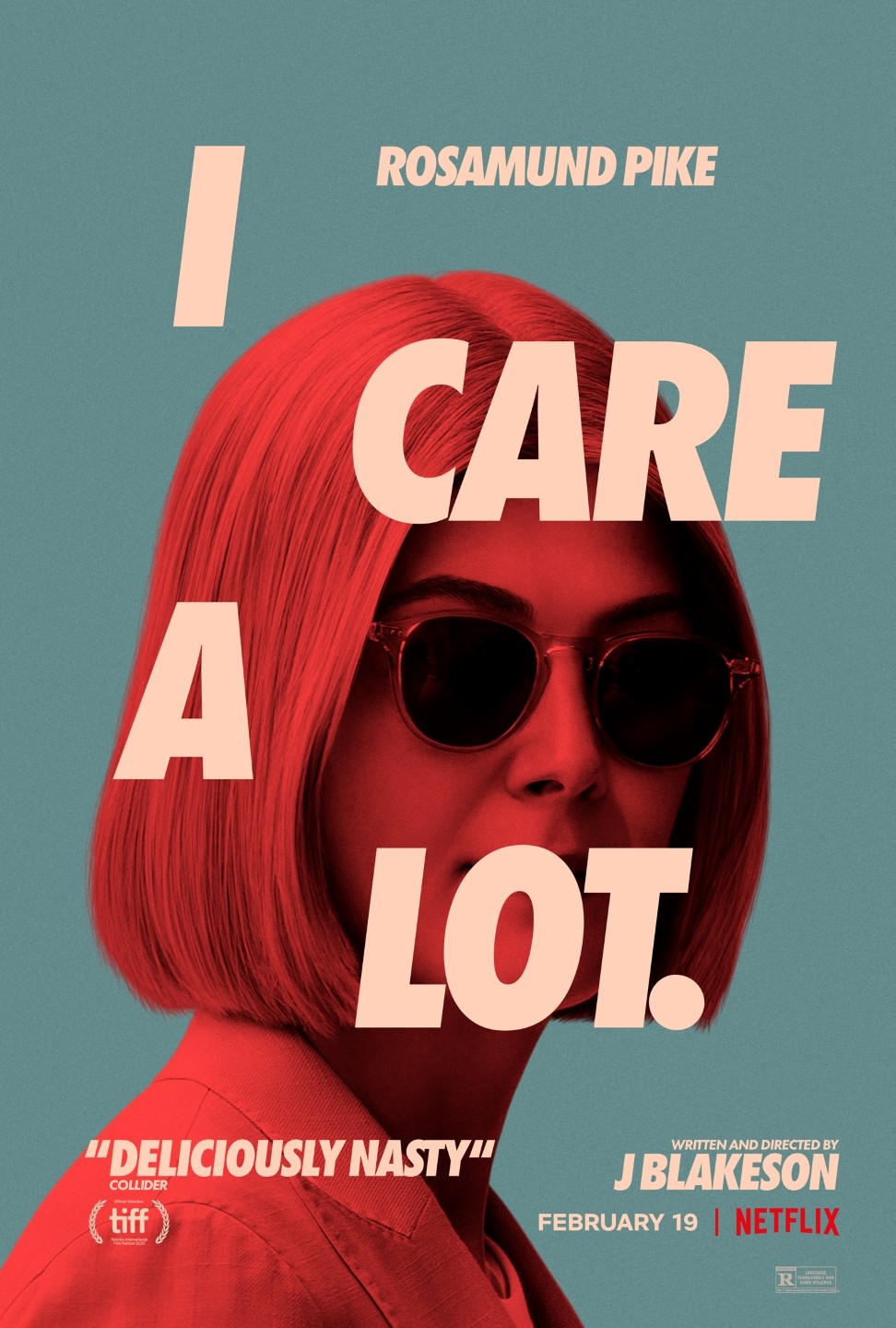 I really don't know how to rate I Care A Lot??? On one side I find it horrifying what Marla did to the senior citizens and I keep waiting for her to get what she deserves. And like, Roman only wanted Jennifer back 😦 On the other hand… I can't help but root for her with how bad Roman was hurting her and the bad stuff Roman and Jennifer do on their own. So yeah, I don't know which side I root for since everyone is just horrible person. The ending was shocking and satisfying to some degree, but not 100% if you get me.
One thing for sure though… Rosamund Pike and Eiza Gonzalez are goddesses 😍🔥 Can someone make a movie with both Rosamund Pike and Cate Blanchett, acting as morally gray characters either as enemies or as powerful duos because I would love to watch that???
Svaha: The Sixth Fingers
And the horror movie marathon continues! This time it's a korean horror movie, based on recommendation articles I saw on a forum. Again, the description is quite vague so I went in without knowing anything and right from the start, it has a chilling atmosphere. As it's mainly about cult, it deals with pretty heavy religious symbolism, especially Buddhism, which can be difficult to follow for me since I know nothing about it. It doesn't really affect my enjoyment though, in fact it made me more curious on how it will all play out! I love the characters, pulls some great twists and I think it has a satisfying ending.
Svaha: The Sixth Fingers is available on Netflix.
The Closet
The last horror movie for February! The Closet is more traditional horror compared to the other movies: a devastating loss, moving to an old house, and mysterious events that affect the lives of the characters. We really enjoyed this movie and while it did turn sad at the end (what is up with the movies omg), it was well connected with the horror aspect of the plot as a whole. Plus, the movie has Kim Nam-gil, which is a bonus for me! 😍
The Closet is available on Viu.
To All The Boys I've Loved Before: P.S I Still Love You
The last movie of February! I was team John Ambrose when I read the book and I'm still team John Ambrose in the movie 😛 I think the movie is super cute and stay faithful to the books and I do adore Lara Jean and Peter. I love how their relationship is not perfect; that they fight and they made mistakes. It can feel overdramatic at times, especially since Lara Jean tend to get lost in her own head, but overall it's super realistic? But idk, I just love John Ambrose's vibe- it's just he's super nice and cute and he adored Lara Jean since he was young and he made Lara Jean felt comfortable even at such a young age 🥺 I'm really a sucker for that trope.
PS I Still Love You is available on Netflix.
What were you watching in February?