Welcome everyone to another Screen Rambles post! In case you're new to this blog or not know what is this series about, Screen Rambles is where I talked about all the shows and movies I've watched in the previous month in details. In short, this is where I ramble about them.
The Yin Yang Master: Dream of Eternity
I had this movie on my Netflix watch list but didn't feel any rush to watch it, until I saw some gifs on Tumblr and my sister nagged me to have another movie night. At first I wasn't really interested since the opening sequence was really meh: the CGI was underwhelming and the whole thing was overdramatic? But then the four disciples congregated at the palace and that's where things started to get interesting as we uncover deceit, "friendship", and forbidden love. It helps that the setting was lush and the costumes were really opulent!
I really got invested once we got to the halfway mark, where Qing Ming and Bo Ya started to warm up with each other. Their chemistry was really something else and kinda overshadows the others lol (and honestly reminds me of Wangxian). That was also the point where things get interesting, with murders and evil spirits roaming around. And past secrets getting revealed! Honestly it was one of my favorite aspect of the story, with how tragic it was :')
While I was reluctant at first, I ended up really enjoying the movie. I was excited when I found out that another movie is coming but it has different castings and storyline 😦 Apparently that's just the case with "friendship" kind of stories: sequels with same casts are highly unlikely despite the fact that the first movie ended in a cliffhanger 😒 My sister already enjoyed it and while she said the new casts lack the same amount of chemistry, the plot was super enjoyable so I will probably watch it in April.
Operation Varsity Blues: The College Admission Scandal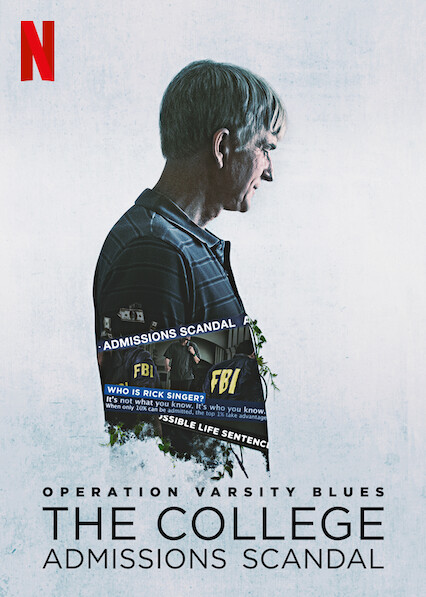 I really enjoyed this documentary, in a way that it focuses on the key player, Rick Singer, and how he could influence people in these top universities to work with him as well as system that enables him to do so. It was fascinating how rich people would do anything to buy more prestige to their name but also… how much some of them don't have faith in their kids that they would buy their way in 😬 It's also outrageous how many of them felt no remorse or guilt over what they're doing, insisting that they did nothing wrong or that "everyone is doing it", as well as how universities wash their hands while keeping the money…
As one source put it, how can someone claimed to be a victim of a scam and yet came out hundreds thousand dollars richer than before??
Flower of Evil
And now for the k-drama I'm watching this past month, Flower of Evil. It has been on my watch list ever since it was announced due to Lee Joon Ki as its main lead as well as its unique premise: a son of serial killer with his wife being the lead detective investigating serial killer that bore resemblance to his dad's MO years ago.
Friends, let me tell you that this is one of the best thriller k-drama I've ever watch. Too often, they took too long to build up- having convoluted plot or focusing too much on the other aspect, mainly romance. However in Flower of Evil, the pacing and plot were flowing really well. From the beginning, the show strikes the perfect balance between the romance and the thriller, using the couple's domestic lives and Ji-Won (the wife) detective work and later, the hunt for the serial killer. Both Lee Joon ki and Moon Chae won's actings were superb that I just can't believe they're not real couple since they're so sweet together 😍 It certainly made for a roller coaster of emotions: I root for them but also wished the truth will come out
Another thing I love about this show is that how the detectives were all competent. Unlike in many other shows, both korean and western, where the detectives and police officers are made to be incompetent so our hero could win, the detective team here are highly competent, able to investigate thoroughly and came up with answers from evidence they gathered. They're honestly such a dream team and I'd love to see more of them!
Did you watch anything interesting in March?