Never Have I Ever
by Isabel Yap
e-ARC, 297 pages
Published February 23rd 2021 by Small Beer Press
"Am I dead?"

Mebuyen sighs. She was hoping the girl would not ask.
Spells and stories, urban legends and immigrant tales: the magic in Isabel Yap's debut collection jumps right off the page, from the joy in her new novella, 'A Spell for Foolish Hearts' to the terrifying tension of the urban legend 'Have You Heard the One About Anamaria Marquez'.
I received an e-ARC through Edelweiss in exchange for an honest review. This does not affect my opinions in any way.
Anthologies have always been a hit or miss for me, as not all stories will have the same enjoyment for me and my overall feelings depends how much stories I enjoyed within the collection. It took me around 2 months to finish this one, but I can say it was one of the good ones!
🖤 Good Girls – Within the first few words, I knew I was excited to read this story as the main character in this book is a Manananggal who's stuck in a boarding school and struck a friendship (or something more?) with one of the girls. We have a similar creature here in Indonesia called Palasik/Pelesit (not to be confused with Malaysia's Pelesit) and the Balinese Leak, but the stories usually set in a small village so it's really interesting to see one set in the modern metro city like Manila and having a teenage crisis. It wasn't the strongest in the collection, but certainly a good opener since I'm intrigued enough to continue with the next one.
🖤 A Cup of Salt Tears – I didn't really remember much about this story, except that it has a more sombre tone and reminds me of Japanese stories with bath houses and Kappa. It was very short too so it wasn't memorable for me and most likely my least favorite from this collection.
🖤 Milagroso – I also didn't remember this one but upon taking a peek, I realized it's because this one feels like a sci-fi dystopia with the food being GMO. I would say that it blends the sci-fi element with the folk elements really well with how the miracles work and the daily routine leading up to the festival. Again it wasn't my favorite but it does have a unique premise.
🖤 A Spell for Foolish Hearts – This one is the first story that truly captures my attention, with cute paranormal office romance featuring the awkward gay that is Patrick and Karl. It was on the longer side, but it was light and fun and super cute! Something I definitely needed and works really well between the other dark stories.
🖤 Have You Heard the One About Anamaria Marquez? – This is the story I was most anticipating and I can 100% say that it didn't disappoint! Set in a private school and deals with school legends and overly curious school girls, it was as creepy as I expected it to be. The daily life recounted reminds me of my school life so much, where such rumors and rituals also exist 👀 The telling of various rumors regarding Anamaria Marquez really adds to the creepiness, since it feels like we're one of those schoolgirls huddling around together telling the story. It was perfect and my favorite story from this book.
🖤 Syringe – Okay, scratch what I said before as this one is definitely my least favorite story from the book. It was unmemorable, unemotional, and felt… dull. Which is probably what the author intended, with the setting and the main character it has.
🖤 Asphalt, River, Mother, Child – This one is a pleasant surprise and one of my top three! I love folktales and the divinity walking among us aspect, I also love how it is tied with a very real problem Philippines faced which was Duterte's war on drugs and how many people were killed. The writing and atmosphere was terrific, with those in the human world cower in fear and rage at the injustice, of guilt and regret but still refusing to accept the horrible truth, and of confusion and bravery. It is multifaceted and fleshed all the players really well!
🖤 Hurricane Heels (We Go Down Dancing) – My second favorite story; it was strong female friendships that grows and kick ass together! It was also so much fun and vibrant, set during one of the girls bachelorette party and have sailor moon vibes complete with sparkly transformation. It has its deep moments but it adds to the story and the characters so much as we see what toll the powers took on these girls and their life.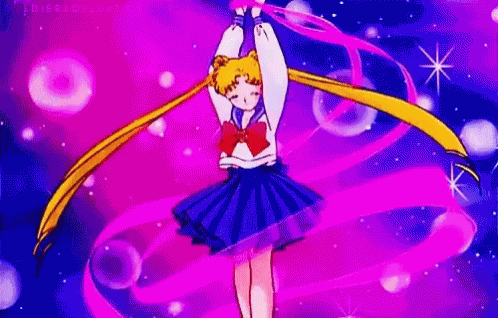 🖤 Only Unclench Your Hand – I didn't really enjoy this one at first since the story started out pretty normally, but once the eerie things started to happen I couldn't turn away. The rural setting and the folk magic used is really similar with a lot of black magic in Indonesia that I got goosebumps at some parts of the story. It felt really real!
🖤 How to Swallow the Moon – There's something about this story that really calls to me. Maybe it's the rural seaside village, maybe it's the legendary nature of the story. Maybe it's similar with a lot of traditional folktales about beautiful girls who were worshipped and yet ended up falling into the hands of monsters due to their beauty. It felt like listening to a legend and it reads like one. I love the bond between our main characters, the romance, and the bravery they showed to have each other! 🥺
🖤 All the Best of Dark and Bright – This story has the mythological elements too, telling the story about the first man and woman, Malakas and Maganda. Despite the modern setting and the mythological aspect, this story felt underwhelming and failed to capture my attention as much as the previous story.
🖤 Misty – This one was unexpectedly CREEPY. Not in the ghost sense of creepy, but more on the psychological horror that makes you wonder who's actually dangerous in this story. It started out innocently enough with a father and his two daughters on a holiday trip and one of the daughter tells a made up? story about a woman named Susan. As the story progresses and more secrets were revealed, we were left wondering what's real and not real. It builds the atmosphere and the tension slowly by alternating between the sisters and Susan's story and the last few pages when everything came to a head was excellent. The ending was way too abrupt but it didn't ruin my enjoyment of the story.
🖤 A Canticle for Lost Girls – The last story on the collection, the 13th tale. This one is not really creepy, but it did reminds me of my school retreat (my favorite activity and the one I missed dearly), with the room plan and activities. We also have a palanca at the last night of the retreat but instead of letters from our parents, we got to imagine how does it feel to lose them in different scenarios while sad soundtrack plays in the background 😭 And then we got to reflect on how we treat out parents and wrote a letter to them. It was certainly a night of tears for everyone, despite doing the retreat every year 😅 Anyways, the retreat house has the perfect atmosphere for the story but what makes this story creepier was the element of witchery and the fact the evil in this story was human. It was a slow buildup but an obvious one, and despite knowing how it would end we couldn't help but wishing the girls could just walk away unharmed. It was a strong ending for the whole book!
While there were some misses in this collection, overall I really enjoyed the stories! The collection has range; some are really creepy while others are really fun, like sailor-moon fun; some read like legends while others read like a sci-fi. I didn't realize that it will be heavily influenced by Filipino's culture, but it was a delight learning more about them and seeing the parallels with mine. It was a great story collection to read at any season, I really recommend it!