Hi everyone! Apologies for being quite inactive so far in 2022 but honestly, there are just so many things happenings and upcoming changes that took up quite a lot of time and energy to sort out. As the title suggested, I got COVID in February to the already short month got effectively even shorter since I spent 2 weeks in quarantine. On the good side, I got time to relax and read but on the flip side, it was quite worrying.
More on that later, let's talk about the books first!
It seems like I got my reading mojo back in February! Granted, most of the books I read are novellas but a) it's better than nothing and b) I enjoyed all the books I read.
I finally finished THE HEARTLESS DIVINE and while it has all the elements that I love in a book, it was waay to long that I kinda lost interest halfway through it 😦 MY SISTER THE SERIAL KILLER was as good as I expected it to be- complex sisterhood, social commentary, and dark comedy. THE STARLIGHT WATCHMAKER was a short, cozy, queer SFF novella that quietly stole my heart. Meanwhile, GALATEA was short but packs a punch- I really yearned for more and it cemented Madeline Miller as one of my auto-buy authors! And finally, I picked up THE HATING GAME for the ~romance~ but decided to DNF it as it wasn't working for me.
I will be posting a mini reviews for my January-February reads soon so look out for that post! 😁
I've read two books from my TBR and finished one of them. The Descent of Monsters was so much better than expected, with fiery narrator and us finally being at the capitol, working at the internal of the Protectorate. The audiobook for With the Fire on High is amazing since it's narrated by the author herself and she really bring the characters to life. I just got tired easily with audiobook lol so I'm really taking my time here. I'm really excited to see Hotel Magnifique since it's going to be my first e-ARC in a while! 🔮
February felt like someone was fast-forwarding the time machine I'm in without telling me about it. The month really flew past by, especially since I spent a huge chunk of the month in quarantine.
I got sore throat at the end of the month and I immediately got tested. For the first 4 days, it tested negative but on the fifth day, it finally tested positive. At first I was quarantining at my place and it was only sore throat, but on my 3rd day of quarantine I loss my sense of smell 😶 In a way the quarantine felt like a 2-weeks holiday; I just need to stay home, work from home and did nothing. It was a refreshing break, but I was done doing nothing and really miss my coworkers at work 😢
Speaking of work, I've been mentioning in the past two wrap ups that I have some major ~life decisions~ to make. The first one was about a scholarship, the government endowment fund, which I sadly didn't get. But the second one was about a new job, which will be on a different field and would require me to move 1200 km (800 miles-ish) away. I decided to take it and have been finalizing everything (with covid and all); I'll officially be moving and starting the new job next week! ✨ The moving part was quite scary for me lol but it's a role I'm super excited about, so hopefully it will all work out for the best 🍀
So yeah, COVID happened but I was really blessed by the k-pop gods as this month not only that Going Seventeen returns, I also got 2 Kids Room, NCT Show, AND SKZ comeback announcement!!! All of these shows helped me marked time during quarantine: Monday for 2 Kids Room, Wednesday for Going Seventeen, and weekends for NCT Show (and whatever videos NCT decided to upload lol).
I also watch Bridgerton during this period since it's ~the month of love~ and all that and… I get it now. I get the obsession with the series and the books and the cast because it was an experience™.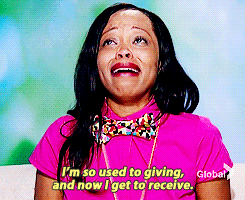 I immediately added the second season to my Netflix alert lol. I'm really excited to see Anthony finding his lady!!!
Also related to quarantine time, did you notice the new look for the blog? 😉😂
Since I was in quarantine I also spent a lot of time on Spotify just to fill the silence while working or just… on the daily basis so I have so many songs to share! I went through Seventeen discography and while I have some albums to listen still, petition for Pledis and Seventeen to do more dark concept!!! Like they pull the concept really well and always have great dark songs- I am especially obsessed with the guitar riff in Anyone!
STAYC had a comeback in February and I honestly thought YOUNG LUV is their title track because it's just so good?? From the melody, to the lyrics, to the girls voices 🥺 Their songs just always hit all the right feels for me considering the song's title and they cemented themselves as one of my favorite groups!
I also listened to a couple of ATEEZ songs and liking 80% of them so I'm really looking forward to dive through their discography in March! I especially love their latest release, Don't Stop, as well as Inception and Turbulence. I love LOVE V' Sweet Night so when I found he released another OST, I listened to Christmas Tree and promptly fell in love. Like, is there a way you wouldn't fall for this soothing, calming, slightly nostalgic song? 💕 And finally, I discovered astroboy. by accident on spotify shuffle but I loved it so I added it to my rotation.
I also decided to listen to Folklore & Evermore to close the month with ~peace~ and rediscover my love for long story short. I swear, I love it when she weaves story into her songs like Red, All Too Well, Style, betty, the last great american dynasty, and Cornelia Street! 🥰
Happy mid of March! 🌱 How was February and the first half of March have been for you guys?