Hi everyone! I've been wanting to do another K-pop related post so before AAPIHM ended, I figured I would do a post highlighting of Asian American K-pop idols 😁
The K-pop scene has been seeing a lot of increase in their numbers of Asian-Western idols in its focus to globalize its markets. I think it helps in building relatability of these idols, pulling in the locals due to their experiences and shared languages. Many of them also in charge in content of the group or have branched out to other ventures, so I figured it will be interesting to share with you guys some of the idols that I've been following and their content that I've been enjoying!
Nichkhun – 2PM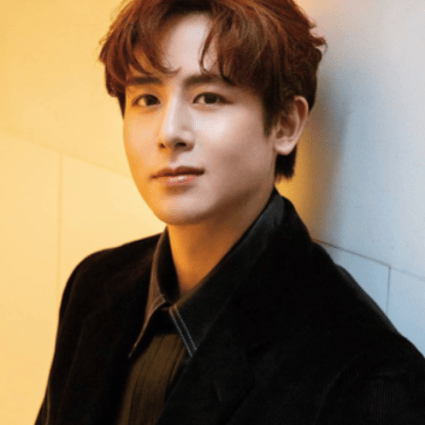 2PM is one of the biggest 2nd gen group and all of the members are insanely popular, including Nichkhun. I can't find whether he was the first ever Asian American idol, but he's definitely the first one that achieved mainstream success! He was just everywhere, from advertisements to acting, on top of his 2 PM activities, not only in Korea but also China and Thailand- basically all over Asia. His success might play a role in the amount of Thai idols on K-pop, including BamBam, Lisa, Ten, Sorn, etc. His work with 2PM remains a timeless classic for K-pop, such as Again & Again, Hands Up, and My House.
Jay Park – AOMG, H1gher, MoreVision
Idol might not the best work to describe Jay Park, but he started his career as one. Before he's the CEO and founder of 3 labels, he debuted together with 2PM before departing due to scandal. His story and passion is definitely one of the most inspiring as not only he managed to return as one of the most successful solo artists, he's also one of the most influential people on the k-hiphop & R&B. All of his labels housed some of the best artists in the genre, including Gray, Loco, Simon Dominic, Cha Cha Malone, Hoody, Code Kunst, pH-1, JayB and Yugyeom. I used to watch him on Asia's Got Talent too and he's such a great judge! My favorite songs of his are Solo, All I Wanna Do, and Mommae but you should also check out his appearance at Rain's Season B Season to see how much he loves b-boying!
Eric Nam, Peniel Shin, BM – Dive Studios
You might know them from Dive Studios contents or you know them from their individual careers; either way, they're one of the most prominent names! Eric Nam is a solo singer but you might be familiar with him through the "your dog speaks chinese??" meme 😂 He's overall such a hilarious and great guy, I love all his music and content he created. Peniel is part of BtoB, which I only started listening recently due to his appearance on Dive and the group's on Kingdom (mayfly ftw!). BM is part of the co-ed group KARD- co-ed group is such a rarity and their music are so good so give it a listen!
My favorite song from Eric is Runaway, BtoB Pray (I'll be Your Man) and Kingdom arrangement of Back Door, BM is Broken Me. But yeah, if you haven't you should definitely check out Dive studios content!
Mark Tuan – GOT7
Our LA gangster 😂 Mark was famous for his pre-debut temper, with him even got into a fight with JayB (GOT7), Hui (Pentagon), and Youngjae (BAP) 😂 He even admitted that in the group's recent W interview, but he also acknowledges how much he's grown since then that his LA friends asked him about it. And he certainly matures a lot! As the oldest, he's definitely on the quiet side of GOT7 (honestly, they need someone quiet 😂) but we also see how much he cares for the member! One instance was in their encore behind with how he's buying and carrying packs of water bottle for them. And how he babied BamBam during the trainee days 🥺 He's like the cool, caring older brother for GOT7 🥺
I obviously love GOT7's work so I won't mention them here. In terms of his solo work, I really like his single My Life! All of his music video is also such a vibe (including encore), I would love to see him create more video content!
Johnny Suh – NCT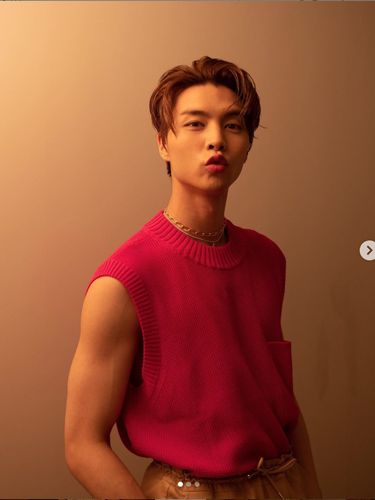 Johnnyyyy. Standing out in a group of 23 people is not an easy thing to do, but he managed to do it with his personality. He might be one of the most famous one, with his recent appearance at Met Gala. He has such an easy charm that you will be drawn to him, regardless of his height or beautiful physique. Regardless of the content type, Johnny will always be the show stealer. Like if you seen any NCT video content at all, it's really hard to not like/wonder about him. It's no wonder that his solo video series, Johnny's Communication Center (JCC) is one of the longest running in NCT, it's just hard to not liking him! My favorite JCC videos are his Chicago (his home) vlog with Doyoung and Mark (if you know, you know 👀), christmas cookies making with Ten and Mark, and obviously, the pole dancing episode 😉
Joshua Hong & Vernon Chwe – Seventeen
There are 2 Asian-American members in Seventeen, Joshua and Vernon, but you might heard more about Vernon more. I'm a new carat but even before whenever I hear about Seventeen it's hard to not hear about Vernon. He's one of the most popular member of seventeen but even if he's not, you can't help but notice his visual. In terms of visual, most of the Asian-American idols still very much ethnically East Asian, so Vernon might be the caucasian looking one but he's clearly beloved due to more than his visual! His rap is amazing, one of my favorites in term of flow and pronunciations, and he also participates a lot in the production aspect (second to Woozi, I believe). If you're on Weverse, you should definitely follow Vernon- I love his interactions with his members and Carats. As for Joshua, he's the older of the two and I'd say that Joshua is my favorite from the group! 😂 He might seem calm and gentleman-ly on the outside (church oppa image lmao), but whoever said that Joshua is normal is lying lol, there's no normal person in Seventeen 😂 I also love how smooth and silky his voice is, one of my favorites in the group! In their Attacca album, Joshua and Vernon released an English rock song titled Two Minus One which I really enjoyed! I love Vernon's Lotto (both his and HHU version), this song made me appreciate his rap! And finally, songs that opened by Joshua tend to be my favorites (case in point, Rock With You).
Jessi – Rapper
If you have the smallest bit of exposure to the k-entertainment, you might heard about Jessi! She's very in demand right now, with her unique straightforward personality in variety shows. Like no matter who she's talking with, she has this no nonsense and very outspoken attitude which I love. She also has a lot of catchy songs, with the latest release Zoom. My favorite is definitely Cold Blooded though! Currently she's part of the Sixth Sense cast and she was the host for Jessi Showterview, so you might've seen her interview your faves 😄 You should definitely check the show because it's hilarious and really fun!
Huening Kai – TXT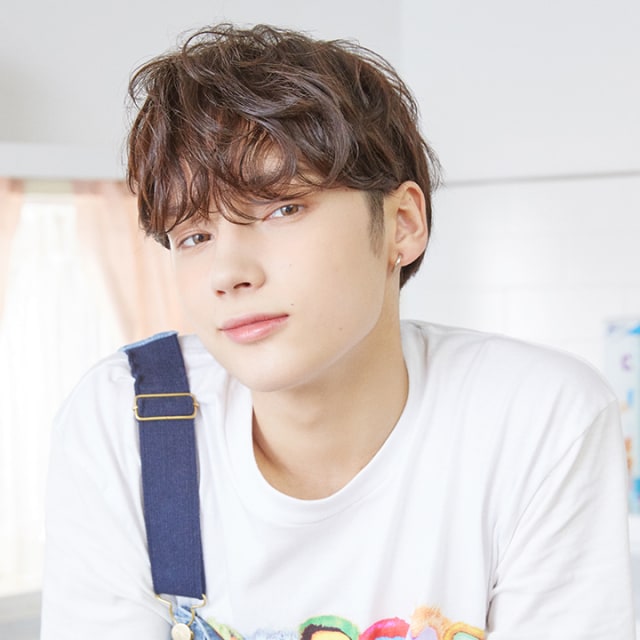 I'm not really familiar with Huening Kai personally, but I do love TXT songs so I know about him. I'm still learning about the group, but I will never shut up about The Chaos Chapter– that album is just perfection! Also check out their latest release, Minisode 2. If you're looking for that rock sound in k-pop, TXT is definitely a group you should check out!
Aside from idols on this list, there are several other current and former k-pop idols that I'm not familiar with their works but still want to mention:
Amber Liu and Krystal Jung, formerly part of SM's girl group F(x). I don't think I've ever heard of F(x) or any of Amber's solo, but Krystal is an actress too so I've watch a couple of her movies/series.
Tiffany Young and Jessica Jung, part of SM's girl group SNSD. Jessica already not part of SNSD anymore and is also Krystal's older sister, so if you've heard the term "Jung sisters" it refers to Jessica & Krystal. If the name is also familiar, it's because Jessica is the author of the Shine and Bright books! There's a whole lot of debate caused by the books, on how much is fact and fiction, especially since her exit from SNSD is still one of the biggest kpop mystery 👀
Huening Bahiyyih of Kep1er, who is also Huening Kai's (TXT) sister. The group is formed through Girls Planet 999 survival show and they newly debuted, so not much I know about them yet.
Aron from the pledis group NU'EST. Heard about NU'EST a lot but I've never checked out any of their songs either…
Kevin Woo, soloist. Haven't listened to him a lot but I really love his song, Got It!
Jae, formerly of the band DAY6 and now mainly known as eaJ. Debating on whether I need to mention him or not due to recent events but he did apologize and Jamie also forgive him. Nowadays he's a soloist and he worked with 88rising quite a lot.
That's all for today's post! Tell me, do you listen to any of them? Is there anyone that I missed?