August was a really busy month for me which in turns really affects my online presence. Sure, I'm still presence on social media such as twitter and instagram, but with lesser time to read and write a blog post, this blog was barely filled.
And it just makes me wonder, after 7+ years of blogging, filled with its up and downs but most importantly, most of the people I knew already not in the space anymore, what really keeps me on this platform? Especially with the rise of so many social media and the book community within them, and yet I still feel the most at home with blogging.
Why not Booktube or Booktok?
I enjoyed Booktube contents. I find them so lively and engaging, it's really pleasant to watch people's face lights up when they're talking about a book they love, the pretty bookshelves setup, as well as some props they sometimes used when giving thematic recommendations 🤩 I find it very engaging, like seeing my friend talking to me about their newest favorite books.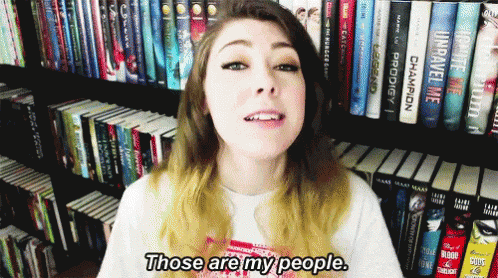 So why not Booktube?
Unfortunately, I am not comfortable speaking where I cannot see my opponent– this includes me being uncomfortable speaking on a phone or recording a video. I just find that communication is more than just speaking, it also involves so many nuances including how people interpreted your messages and without seeing the other's expressions, I am not comfortable in doing communication. This is also the reason why I never send voice recordings to my friends and doing TikTok, or attempting a podcast lol. Plus I also hate how my voice sounds on voice recording, I don't think I want to subject anyone to it 😂
In addition, shooting and editing videos seems to take much longer than writing a blog post, time and skills which I do not have. While blogging is by no mean an easy and low effort activity AND it can get pretty expensive if you self-hosted, I do not have to learn or invest in software, cameras, lightings with my current set-up.
Why not Bookstagram?
When Bookstagram was at the peak of socials (they still are, or have they been replaced by BookTok?), I considered opening one myself. But looking at other's post, with high quality cameras and tons of props, it seems daunting. Not to mention the fact the rainbow-arranged shelves, the physical hardback books, and the multiple pretty editions showcased. I think it goes without saying that bookstagram is one of the most expensive platform, and there are plenty discussions on materialism within the community, of how they drive the multiple and special editions. And the truth is, I do not have the means to support that. Books are expensive where I live, especially "imported" (not translated) ones. Shipping is also expensive, not to mention risky with the customs and risk of losing the package. Being a platform that really focuses on the pictures and not really on the "words" (captions), I also feel like it's not as engaging as blogging or booktube.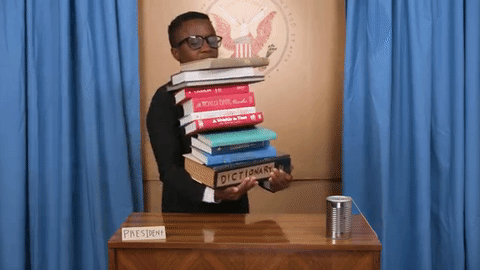 So why blogging?
I think the biggest thing why blogging works for me is the simplicity of it. I first started my blog and engaging with the community online because I want to talk and share about books as well as discovering other people's love for books. And it's exactly what I found here; I can just write about what I think about books and create recommendations comfortably without having to shoot (and reshoot) videos, edit pictures and videos, etc. Sure there are some efforts needed, such as editing and proofreading the posts, figuring the themes and blogging voice, and figuring out the technicalities of blogging if you're self-hosted, but all in all, so far blogging is the platform where I can engage with the community in the most comfortable way.
Part of the comfort I found in the blogging space is also because it's pretty insulated from drama. Not that book blogging without it's drama, but it's extremely rare and it never blows up on the platform. Instead, it always spills and blows on social media (especially twitter). This makes blogging a really focused place for sharing love for books, while allowing its users to be held accountable and important conversations to still be taking place.
Now over to you! What platforms do use the most to engage with other readers? Do you get your recommendations from social medias, or do you still seek reviews from goodreads or even blogs? As a blogger, do you see yourself switching your presence to another social media anytime soon?