Well, That Was Unexpected
by Jesse Q. Sutanto
eARC, 248 pages
Published 27 September 2022
An outrageous, laugh-out-loud YA rom-com about a girl who's whisked from LA to her mother's native Indonesia to get back to her roots and finds herself fake-dating the son of one of the wealthiest families there, from the author of Dial A for Aunties.
After Sharlot Citra's mother catches her in a compromising position, she finds herself whisked away from LA to her mother's native Indonesia. It'll be exactly what they both need. Or so her mother thinks.
When George Clooney Tanuwijaya's father (who is obsessed with American celebrities) fears he no longer understands how to get through to his son, he decides to take matters into his own hands.
To ensure that their children find the right kind of romantic partner, Sharlot's mother and George's father do what any good parent would do: they strike up a conversation online, pretending to be their children.
When the kids find out about their parents' actions, they're horrified. Not even a trip to one of the most romantic places on earth could possibly make Sharlot and George fall for each other. But as the layers peel back and the person they thought they knew from online is revealed, the truth becomes more complicated. As unlikely as it may seem, did their parents manage to find their true match after all?
Buy on: Amazon // Barnes & Noble // Book Depository // Indigo // IndieBound
I received an eARC of this book through Netgalley as part of TBR and Beyond Tours, in exchange for an honest review.
TW: death of a parent (mother), sex, slut-shaming, anti-LGBTQ
I've been waiting my whole life to see mainstream YA book set in Indonesia, so I'm really excited to finally get the opportunity to review Well, That Was Unexpected by Jesse Q. Sutanto! Not only it has cute romance, it will take you through Jakarta and Bali along with its cuisines, culture, traffic, and of course, delicious food!
The main characters of this book, Sharlot and George, are Chinese-Indonesian teenagers who were catfished by each others' parents and forced to a fake-dating scenario due to certain circumstances. As a Chinese-Indonesian myself, this book is really close to my heart as its not only talks about Indonesia and its culture, but also how things are within the Chinese-Indonesian circles. This includes the extra-meddling relatives, the traditional values we hold, as well as the sentiment and some complicated relationships with other groups in Indonesia. I wished the author wouldn't use characters who fell within the "Chindo is rich" category, especially the CRA level of rich, and instead try to break this stereotype (not all Chindo are rich, see the Glodok or Pasar Baru area) but alas, that wasn't the case.
The beginning was a bit rough for me to read, especially with how snobby Sharlot and "feisty" Eleanor was. However as the story goes and we understand the characters more, I warmed up to them: we got to see why Sharlot was being so combative with her mom, why George was hiding himself, why Kiki and Eleanor bonded so well. I love how Sharlot represents the "snobby foreigners who looked down on Indonesia" only to be forced to rethink their misconceptions once they set foot in the country and see how modern, how beautiful the nature, and how rich the cultures are. It's nice to see her rediscover her roots and rethink what she think she knew in life. I also love how despite the meddling and pressure put on both Sharlot and George, at the end of the day their family will stood up for them. I'd say the humor got me smiling a lot, the chemistry was built up really well, and the writing style is very easy to read!
While started out in Jakarta and explore the city, majority of the book is set in Bali. Once you finish reading this, I'd bet you'd want to grab a cup of refreshing ice coffee (palm sugar and avocado coffee are really famous here!) or craving some Balinese food if you ever taste one!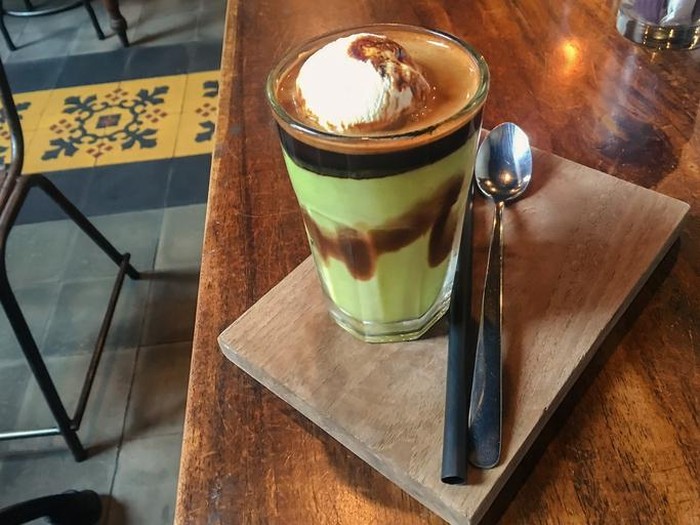 Overall, Well, That Was Unexpected is definitely an unexpected read! I had such expectations that went lower at the beginning, but then it unexpectedly became good once Sharlot and George had so many forced proximities moment 😂 I promise you, they're really cute together! There's a surprising LGBTQ storyline that might felt a bit out of place, but as whole really connects on Sharlot's relationship with her mom, as well some other important issues that were tackled but not deeply. Still, it was a great read and definitely a great way to get introduced with Indonesia!
Playlist
While reading, there are some songs that reminded me of some scenes in the book so I made a playlist of them:
I Think We're Alone Now is such the perfect opening for the book, I can't resist! I can just imagine Sharlot prepping and hyping herself up, anxiously waiting for the opportunity to the sound of this song
Pernah Muda (Young Once) is a song by female singer Bunga Citra Lestari, whereas the girl is telling the boyfriend to basically stop meddling and watching them together, since they must've been young once too. Like, isn't this perfect with how meddling both Sharlot and George's family are???
Kala Cinta Menggoda (When Love Teases You) is the perfect song to play for their first date in Bali, where they started to feel the attraction
There's No Way is the perfect song for Sharlot and George heart to heart
Dari Mata is a song based on Indonesian proverbs of "dari mata turun ke hati" which translates to "from eyes then connects to the heart" which is apt considering that most attractions started with things we could see first before our feelings catch up. I think it's the perfect song for the epilogue!
About the Author
I grew up going back and forth between Jakarta and Singapore and consider both places my homes. I was fortunate enough to do my Masters in Creative Writing at the University of Oxford, which is surely one of the most gorgeous places in the world.
I am passionate about women's rights and diversity in publishing. I regularly do giveaways where I critique queries or the first few pages, and I am especially interested in helping writers from marginalized communities. If you are a writer from a marginalized community, do hit me up! I love hearing from other writers, even if it's just to say a quick hello.
Website // Twitter // Instagram // Goodreads // Facebook
Click on the Banner for Tour Schedule!