Welcome everyone to another Screen Rambles post! In case you're new to this blog or not know what is this series about, Screen Rambles is where I talked about all the shows and movies I've watched in the previous month in details. In short, this is where I ramble about them.
I didn't even realize I haven't posted anything since May 2022 😅 So today's post will be recapping what I watched from June – December 2022, with the exception of Love Between Fairy and Devil which will be getting its own post! 😍
Emma
Emma is my least favorite Austen book, but I can't resist the Netflix adaptation! It just sounds so fun and vibrant, just a perfectly good time. And unsurprisingly, I enjoyed it! I feel like this movie turns the dullness of people playing cards and socializing etc that were such a heavy part of the book into such an entertaining montage throughout the movie. I also love Anya Taylor-Joy portrayal of spoiled, naive Emma and the actor that played Mr. Knightley really showed his sincerity. I hated the relationship between Emma and Mr. Knightley in the book since it felt creepy, especially since Mr. Knightley said something in the line of "I've watched you grow up" 💀 I don't think the age difference between Emma and Mr. Knightley were mentioned in the movie, so it's easier to pretend at least they're closer in age rather than adult/teen romance 😬
Bewitched
My mom was watching Bewitched the TV series and whenever I joined her, I really enjoyed it! When I searched it on Netflix though, I could only find the movie version. It was still enjoyable nonetheless; Nicole Kidman is amazing as Samantha! I hated Jack, a sentiment which I think shared by many 😂 I really enjoyed the magic and shenanigans, they were really fun! I also love Samantha drive for a normal life and her excitement for the most mundane things are adorable. I also love her relationship with the people around her, from her father attempts to dissuade her and her relationship with her neighbor Nina. Michael Caine also really aced the role as her father lol 😂 I wished we got more of Endora though, she's such an amazing character!
The Umbrella Academy Season 3
Surprisingly, I remember almost nothing about this season even though I really enjoyed it when I was watching. I love the contrast between the Sparrows and the Umbrella, plus how they were trying to get closer with Ben again. Getting to know Ben, both the old and the new, was my favorite part of the season. I also enjoyed Diego and Lila's plotline, along with Five and Lila working together. This one seems darker than the previous seasons though, with the Harlan storyline and the mysterious hotel Oblivion. I also hated Allison's storyline.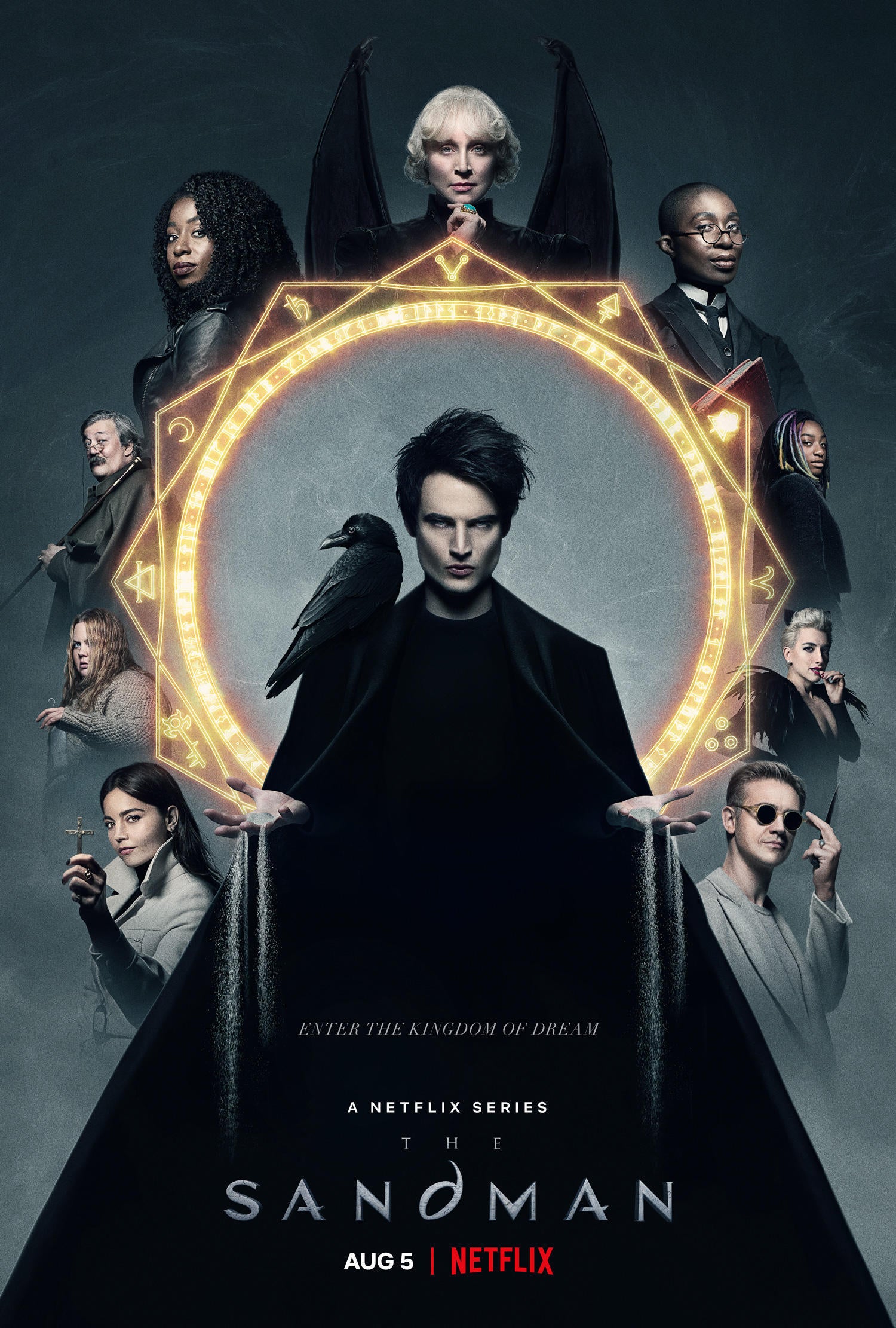 Pengabdi Setan 2 (Satan's Slave 2: Communion)
I watched this one with my friends and a theatre full of people- it was both fun and terrifying! A continuation of the first Satan's Slave movie, this one followed the family's life after they escaped from the cult. They moved to this apartment in Jakarta, with the thought that "if anything happens, there will be a lot of people that will help you".
Well, can't blame that mindset. But if only they knew…
Anyways, since it's set in Jakarta, during a particularly bad rainstorm the apartment was flooded with the residents being stuck inside. What happened was the family (and their new neighbors) had to survive through the night and find a way to leave the apartment before they are taken by the cult or killed in the most terrifying way possible. I highly recommend this movie; maybe because how familiar the setting is but it was truly chilling. If you love horror, this one is a movie to watch!
Wedding Season
I didn't remember much about this one, only remembering that it was fun to watch. It has fake romance trope and as always, I enjoyed watching the relationship between Asha and Ravi blossomed. Asha was an amazing character, I love her drive for success and her personality. I enjoyed the family dynamics between the two families and how well they complement each other. It's a really fun and light romance!
The Sandman
Everyone was raving about "our favorite goth" so obviously I had to give this one a try 😂 I enjoyed this one, but I think due to its comic format (each episode is not really continuation of the previous ones) I wasn't really connected with the characters? My favorite part was the first 2 episodes, as well as the episode with Constantine in it. Really broke my heart 😥
Princess Silver (白发)
I… have nothing good to say about this one 😂 I watched this one since everyone has been raving about Luo Yunxi acting, especially in costume drama. It also has interesting premise, with a amnesiac princess being married off to another country but rejected by the prince, so they made a bet that the princess will make the prince fell in love with her in 2 months. Unfortunately the pacing was slow and the plot was really convoluted. And since I watched the series for Luo Yunxi, it is also unfortunate that we don't get a lot of him here. Which is sad, since the his costume here are all amazing! I didn't finish it and instead just google the ending lol.
Do Revenge
This one was a bit too long for my taste, but I can see why everyone loved it! The acting was amazing, the plot was intriguing, and I love the aesthetic of the show! It's like Mean Girls, with a twist. The main characters, Eleanor and Drea, also had a really good chemistry it's easy to root for them. I really enjoyed the growth they have, the most obvious being Drea's.
Can we get another collab from Maya Hawke and Camila Mendes in the future please?
The Minimalist: Less Is More
Didn't remember much about this one since I picked it on a whim. If I watched it when the minimalist movement first appeared then maybe I would enjoy it more, but watching it now, not a lot of messages stick. A lot of them has been repeated over and over again by other minimalist influencers, so this one kinda fell flat. It's interesting to learn about the origin of their story being a minimalist though.
My Next Guest: Shah Rukh Khan David Letterman
Another one I picked on a whim, with no regrets. Watching this reignited my childhood crush on SRK (I mean, which 90s Indonesian kids didn't get a crush on him???). He's soooo charismatic, just oozes confidence but also humility despite his fame. I enjoyed the way he talked about various topics, from his humble beginning, how he taught his kids, and fame. I especially love the glimpse into his family life and visiting his house. David Letterman is also a very engaging host, I definitely will watch his other guests!