I am turning 25 this year.
For the longest time, 25 has been my "dreaded" age. It feels like the age where I will "officially" become an adult, crossing that early 20s to the late 20s phase. The age where there will be so much pressure to have a partner, to find out what you want to do with your life, and be more responsible. It feels like the start of an age where there's no do over anymore.
Now that I have more time to sit still and reflect, I realize there are a lot of changes that happen during my early 20s. Which I guess make sense for a lot of people, as this is the age where people graduated, first hold a job, first find a serious partner, and so on. And there's also the fact that we went through (still going through) a pandemic, with all the lockdowns and fears that happened. I realized that the past four years there are a lot of changes in the way I think, behave, and approach life. And this also includes reading! I was looking through my goodreads reading challenge since 2015 or so and saw how different the books I read then vs now.
01. I read more mystery, thriller, and horror books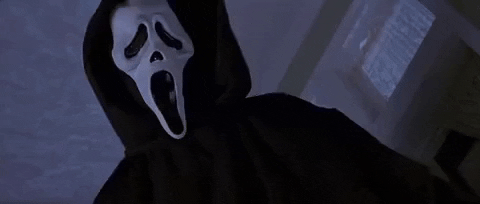 I always enjoyed these three genre, but as a movie or TV show. Lately though, I have been reading and actively looking for new books in the genre. I suck at classifying my genres in wrap up, but before 2019 I don't think I read as many books in these genre as I have been in the past three years. I guess it's mostly started in 2020, with Rules for Vanishing by Kate Alice Marshall which gave me so much more excitement (good and bad) I sorely needed during the pandemic. And I don't know whether it's the algorithm or there's a shift in the publishing/reading trend, because I feel like lately there has been so much more mystery and thriller books released? From YA books like Ace of Spades, One of Us Is Lying, and Truly Devious to Adult books like The Paris Apartment, Daisy Darker, and Lock Every Door– it seems like there are more intriguing thriller books than ever!
02. I discovered and loving adult contemporaries
This is a gradual change that started with blogging 😄 Before blogging, I mainly read fantasy and (admittedly) look down on contemporary genre since they're mostly romance at the time 🙈 Then as I delve deeper into the community, met a lot of fantastic bloggers who recommends amazing book, I decided to give them a try and started to enjoy YA contemporary. I guess this also happens because of the publishing shift at the time, with YA books having more diversity and social commentary compared to the books released in the 2000s.
As we all grow and trying out new reading genre, I discovered the NA age bracket but I realized I didn't enjoy them. Despite having the same age as all the characters (college age or early 20s), their lives felt so much more dramatic and not relatable in so many ways. I was hesitant at first to read adult contemporary, but surprisingly I enjoyed them more! I guess it's because they're more "settled" in life, but they felt more relatable with how they often discuss loneliness, difficulties in finding friends and dating as an adult, work woes, and so on. The characters are also often a (hilarious) mess, making me happy to see adults who also kept the fun and seeing not all of us are as put together as we're supposed to be 😄
Related post: GIF Review: The Unhoneymooners by Christina Lauren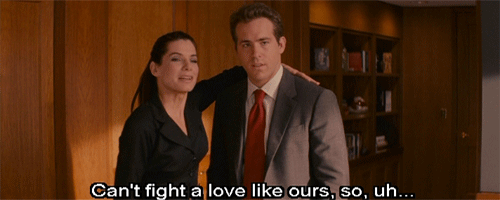 03. I don't buy books anymore, I use the library
I do not have a library near where I am living, with the nearest one is being 40km away. What I'm talking about is actually only libraries such as Scribd and Spotify, which I discovered just before the pandemic. During the pandemic, I really utilizes my Scribd subscription with almost all the books I read are from Scribd. I didn't even realize it's been 2 years since I actually read books I owned! 🙈 Even more, I haven't been buying any books in the past three years!!!
This is mainly due to two things though: First, Scribd really does have wide variety of books for a good subscription price. Second, I didn't live at home when I was working so without realizing it (since I still read so much), I never bring my books to both of my places 🙈
I think I will write a post about Scribd soon since they have so many selection of books, especially those on my TBR. They have old books like The Name of the Roses by Umberto Eco (1980) and recent releases like Lovelight Farms series by B.K Borrison (2021 – now). They have books by western authors, but also by Asian and Black authors. I am especially ecstatic with the number of books from Southeast Asian authors available: the complete library of Hanna Alkaf's work, A Mosque in the Jungle, Zen Cho, and so on!
04. I listen to Audiobooks
Adulting and working is hard. Working made me see how adults can lose their hobby: you're just so tired on the weekdays you want to sleep, and you're doing the things you put off on the weekdays during the weekends that you don't have much time for your hobby. I made conscious decisions to choose reading, which is why I tried out audiobook and luckily, so far I've been enjoying it! Audiobooks do rely on the narrator to determine your enjoyment of the book, so it can be a hit or miss for me too, but so far it's been working really well. I can listen to audiobooks while I was working, commuting, working out, doing chores, or even doing self-care.
It's a gamechanger, really.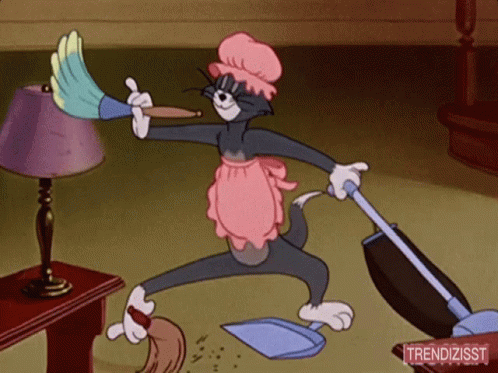 05. I read less, and I'm fine with that
In 2019, I read 77 books.
In 2020, I read 85 books.
In 2021, I read 59 books.
In 2022, I read 50 books.
I used to be very competitive with my reading 😂 Before 2019, I tend to keep the numbers around the 75-80s since those were the numbers I used to read. With work though, I realized it's not as flexible as studying and it took so much more brain power that I learned to be okay and not discouraged if I didn't read as much as I used to. I was sad when I first wrote my 2021 wrap up, but by them time 2022 rolled around I felt like I accepted it already.
Related post: 2022 Reading Wrap Up // The Year where Reading is Not a Priority™ (no regrets)
Did your reading habits changed during the pandemic or during certain age? What were the factors affecting these changes?